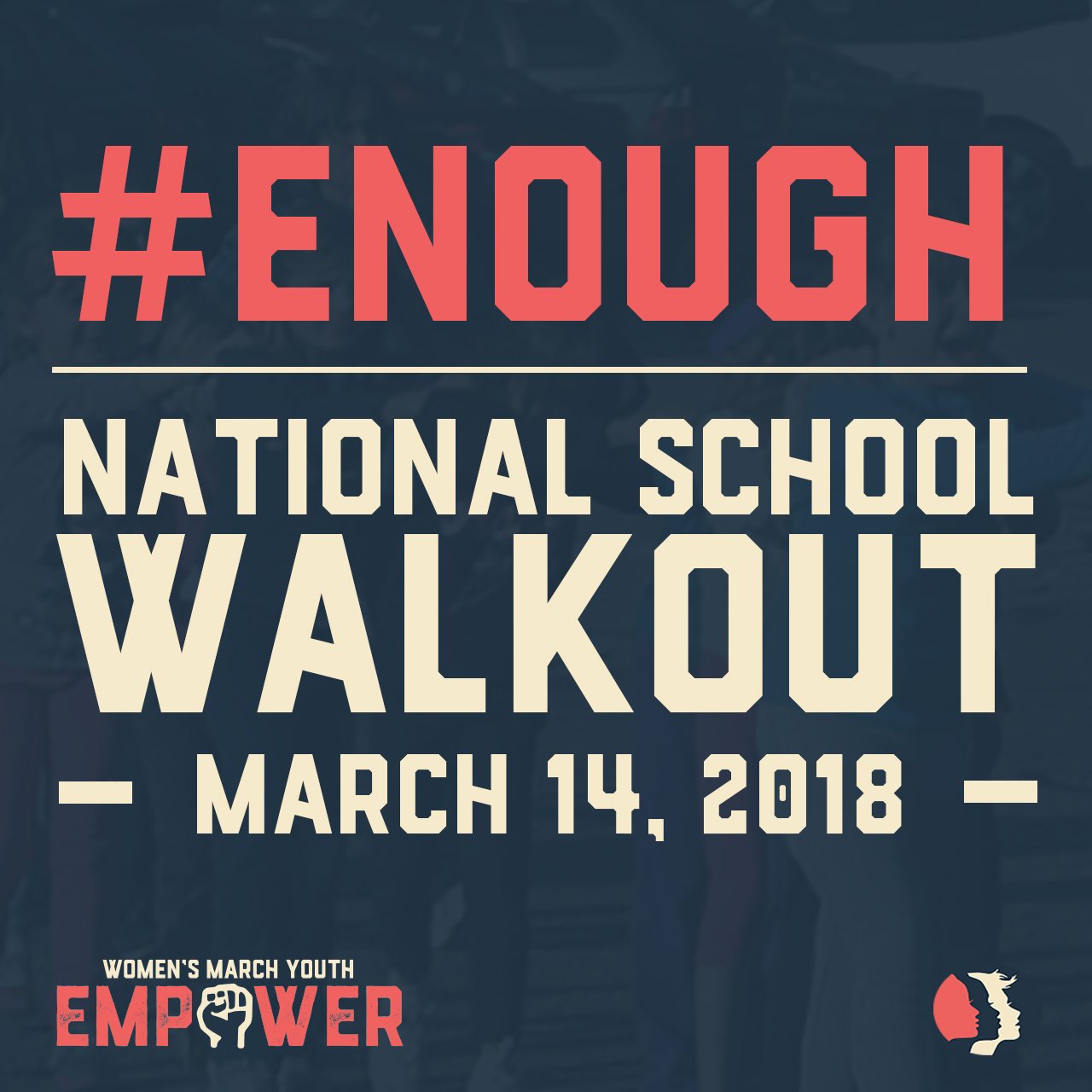 All across the country today, students chose to send a message to the adults tasked with keeping them safe; our children walked out of their classrooms to say, enough:
*to  yet more school shootings
*to the fear that the next time it may well be their own school
*to the insane ritual of lockdowns and active shooter drills which seem to be the only action the grown-ups in charge seem willing to take.
From the moment the walkout was announced, there were many students in my middle school who wanted to be a part of what they could see taking place – a student-generated call to action.  They, too, wanted to be part of the movement to take back their right to go to school every day, free of fear and therefore free to learn.
And from the very same moment, there were the derisive naysayers who were quick to say that middle schoolers were too young to be trusted to be part of any such action: "what do they even know?!", "they just want to get out of being in the classroom!", and on and on.  Through it all, these middle schoolers persevered; they organized and they advocated and they sought support from those willing to believe in them.
And today, they did what those who believed knew they were capable of doing – they led a deeply moving and respectful assembly of their fellow students in remembering who had been lost, and hoping for what might be.
I have been re-reading some of the works of the Brazilian philosopher Paulo Freire ever since the brave students at Parkland took to the streets to say #NeverAgain, and today these words ring especially hopeful and true:
Education always implies program, content, method, objectives and so on….For me it has always been a political question, not exclusively an educational question, at what levels students take part in the process of organizing the curriculum…The more people participate in the process of their own education, and the more people participate in defining what kind of production to produce, and for what and why, the more people participate in the development of their selves. The more people become themselves, the better the democracy.

What the educator does in teaching is to make it possible for the students to become themselves."
― Paulo Freire, We Make the Road by Walking: Conversations on Education and Social Change